The brand
Looking behind the coffee bar
Stefan loves good coffee, Kathi loves a nice design.
We love the output and snuggle down with a delicious cappuccino into a stylish leather armchair.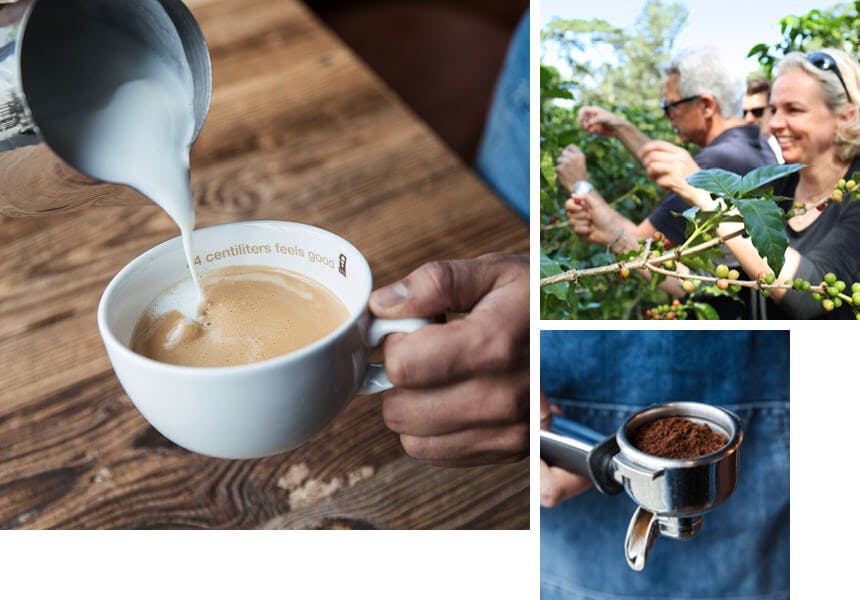 Coffee Lovers
Not surprising, but the base of our actions: Our heart beats for excellent coffee.
To get hold of the optimal bean for our coffee specialties, we travel half around the world and increasingly buy it in a direct trade with the local farmer.
The transparency of the origin of our coffeee beans is very important to us so that we can get our own mind about the conditions on the farm. Our Arabica bean, for instance, comes from Tansania. It was not before the summer in 2019 that Kathrin and Stefan Stewes were there to get a realistic impression from the everyday life of a coffee farmer at the base of Kilimanjaro Mountain.    
Additionally, the secret recipe of our excellent coffee lies in the know-how and the passion when preparing it. No coffee is served from the coffee machine in our shops, every single cup of Espresso, Cafè´Créme or Cappuccino is lovingly prepared by our baristas with the portafilter machine and thus becomes a real taste experience. It is the highly skilled workmanship of our baristas to perfectly coordinate on a daily basis our adjusted grinders as well as the temperature and brewing time of the coffee machine.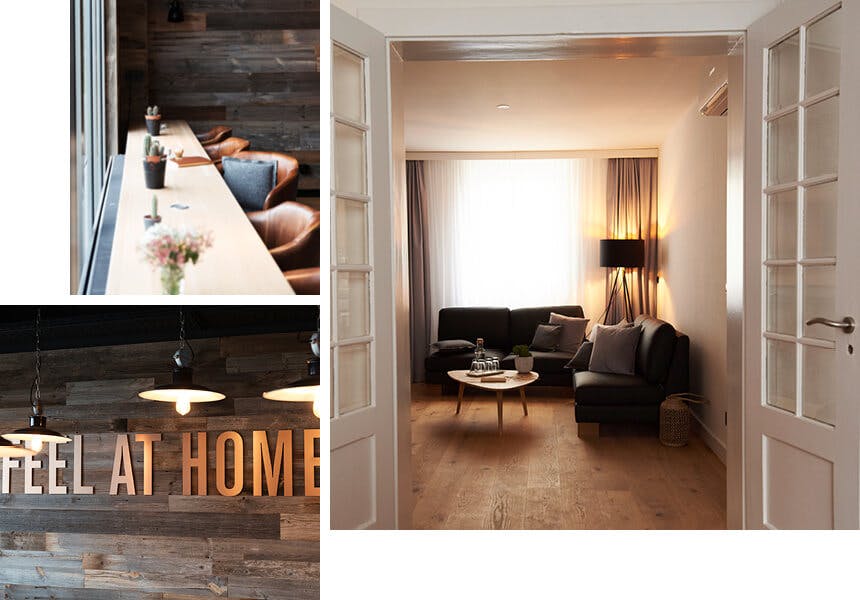 At home with Coffee Fellows
Feel at Home. Our motto is a principle lived and at the same time our ultimate goal. Everyone, from our baristas up to the guests, behind or in front of the Coffee Fellows bar, should be made feel like at home. Our secret recipe: Warm-hearted people,  stylish comfortable furnishings and our principle Stop for Emotion. 
It is our aim to change as many Coffee2Go cups as possible into Coffee2Stay cups again, and to serve them in a much more sustainable ceramic mug.
Thus, we plead for you to take time for the little moments in life and to fully savour them.
 In our new Coffee Fellows hotel in Dortmund, the Feel at Home motto even becomes a Be at Home. Here you can even take that cozy coffee shop feeling to your room.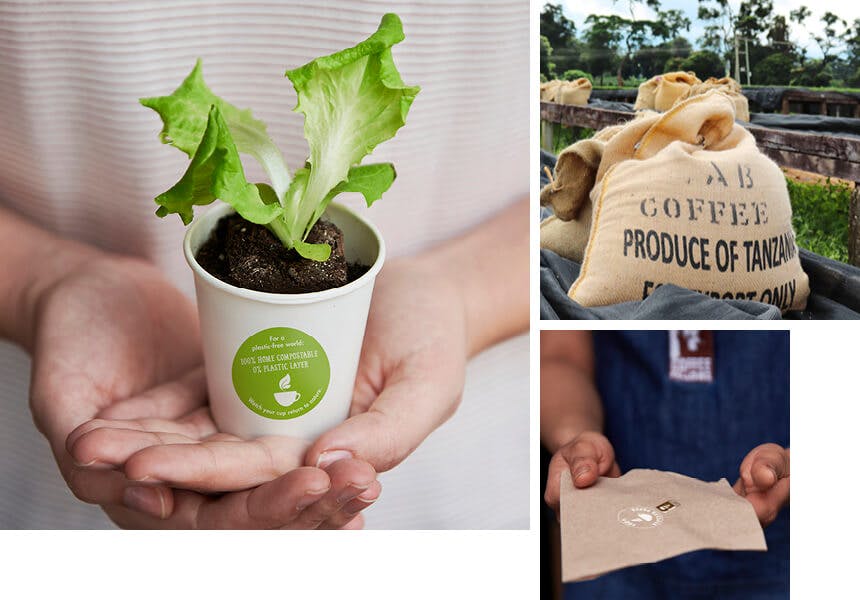 We would like to make the world a bit better
We could insert here an over-sized listing of world-improving projects. But we know exactly though that there are a few more steps to go as regards sustainabilty. That is why instead we say what reality is like. The reduction of waste, a fair coffee trade and sustainable products are close to our hrearts not only as entrepreuneurs, but also as human beings. We are constantly thinking of possibilities to design coffee enjoyment even more sustainably.
 We are gradually changing our packaging material or are taking it completely out of the range. For hot drinks, for example, we have stopped offering straws.We are making more sustainable demands on our suppliers and are revising our range of products. We are taking our responsibility as a chain of coffee shops very seriously and are constantly doing our very best to make the world a little bit greener.   :
That is how we are approaching, step by step, the Green Coffee shop – it just tastes best there.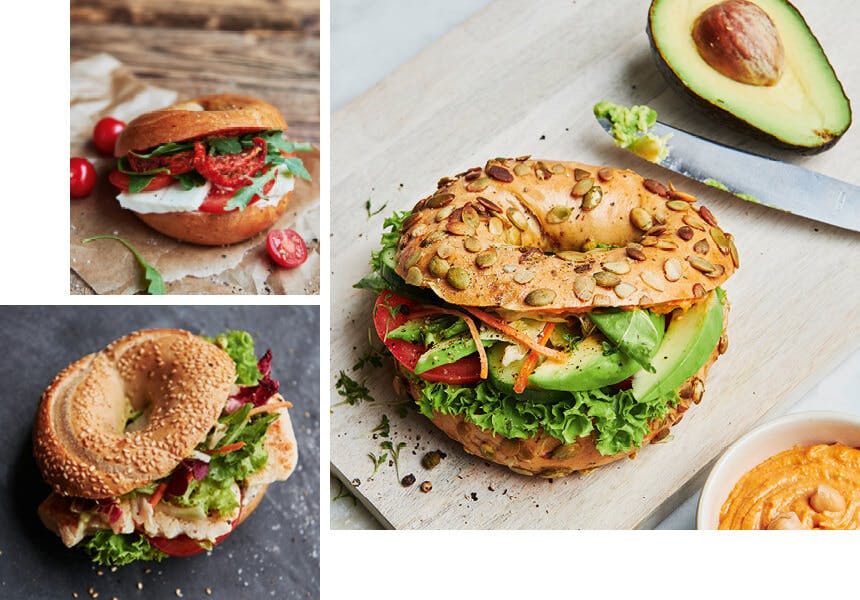 In love with bagels
We love bagels and work passionately and continuously on our recipes to offer what we believe to be the world's best bagel rolls. The dough rings are first steamed and then baked, which gives the bagels their distinctive bagel taste. Combined with our carefully created toppings, we will conjure up a delicious snack for you in lovingly handmade directly on the spot and fresh every day. We attach great importance to avoid unnecessary additives and to purchase our ingredients sustainably and responsibly.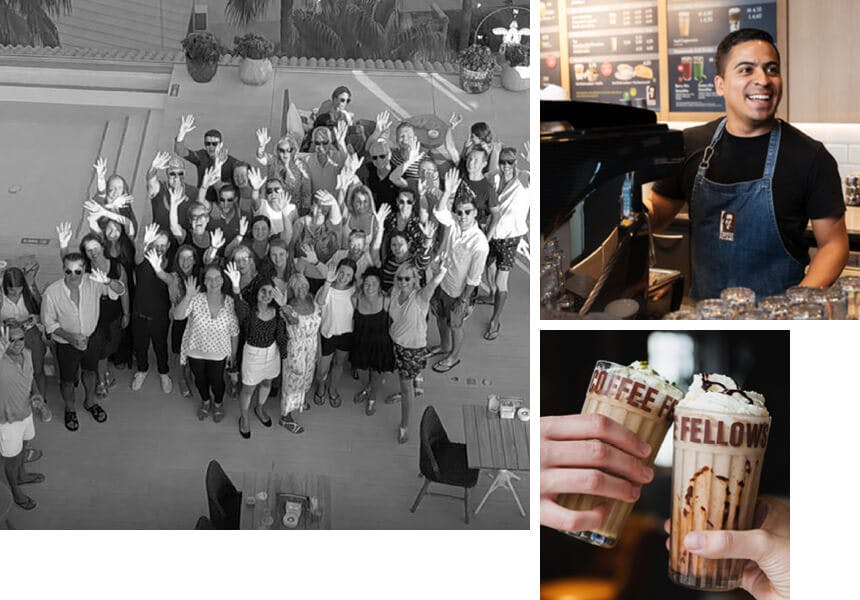 A large family
Coffee Fellows is a coffee shop concept made in Germany. From the time when the first coffee was sold up to now, with more than 240 partner shops being established, Coffee Fellows is run as a family business directed by Kathrin and Stefan Tewes. Both of them value a lot a trustworthy, personal relationship with their franchise partners. A direct exchange of thoughts, mutual support as well as a fair give-and-take motto are the order of the day with Coffee Fellows. In our view, this relationship of trust ist he basis of the many years' success of the concept.
 Quite often, the whole family is involved in the coffee shop business. Thus, Coffee Fellows is a family enterprise at various levels. But delicious coffeee specialties get prepared not only by families, burt also for families. The whole family, from young to old, is warmly welcomed in our coffee shops.