Franchise & Lease
Become our partner
You live your dream – we strengthen your back!
A healthy partnership for us as a family enterprise means both
fair conditions, respectful dealing with each other, 100 % mutual trust, full support and going through thick and thin.  
 As a strong system provider and an established brand, we will always give you our unconditional support
and enable you to run your own coffee shop successfully. Start now and, as a franchisee or leaseholder, become part of the coffee Fellows Community.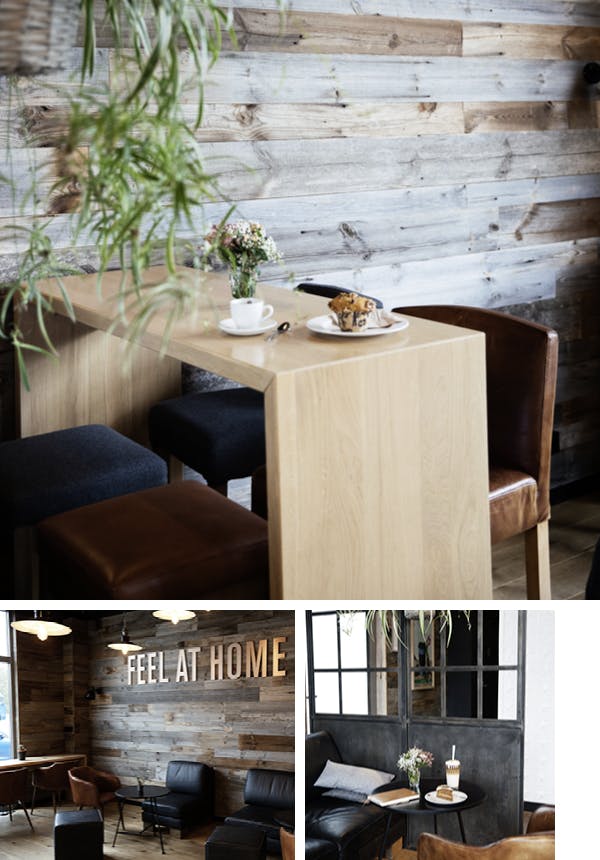 Your Benefits
20 years coffee shop experience
Coffee shop concept tested and successfully expanding sice 1999, with more than 230 partners in Germany, Europe and Asia.
High-quality products and great diversity
With first-class coffee specialties from select beans, a large selection of sweets and snacks as well as our large bagel range, we offer excellent conditions for a full-time utilization of the coffee shops. Our Bagels are an important unique selling proposition (USP) in the competition with other coffee shops. Our range of products is continuously being developed to meet market demands. The structures of our agile family enterprise enable us to quickly react.
Trendy design and well-being atmosphere
To meet the requirements of our slogan Feel at home, the interior of our coffee shops are designed and furnished accordingly. The top quality material mix of waste wood, leather and metal provides for a trendy design in industrial style. Warm shades of colours and a well thought-out lighting concept make our guests feel well and enjoy the cozy break.
Full support
The departments of our team are always ready to assist and support you. We take care of you and advise you at any time, of course, from the initial planning phase (including a business plan) via the opening phase up to the day-to-day business. Your Area Manager in charge keeps a closer eye on the development of your shop and supports you actively in day-to-day operations.
Sensible division of labour
While you are concentrating on your core business, we take care of the rest. We provide you with optimal conditions for a successful business through central brand management, purchasing and logistics, product development and know-how in finance.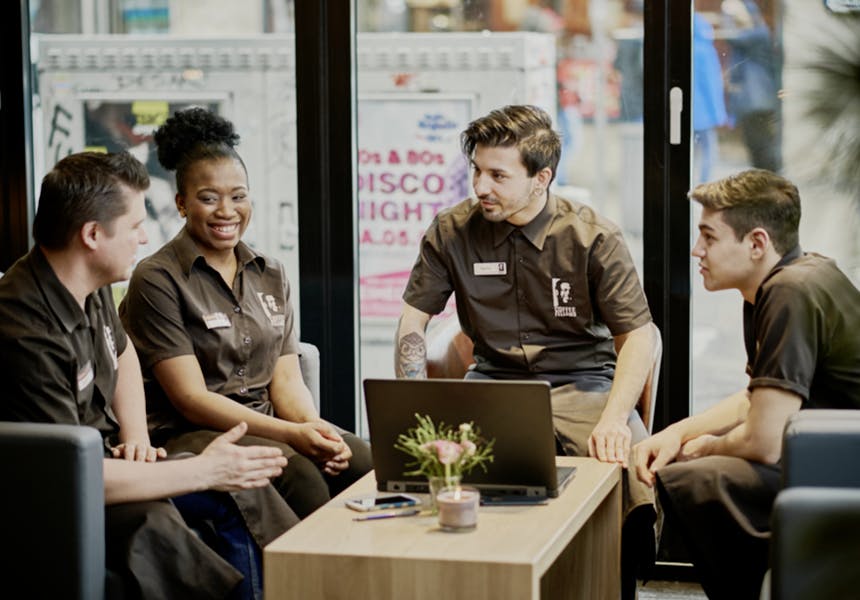 This is what you bring with you
Several years of experience in the catering industry or service
_____
Business know-how and entrepreneurial thinking
_____
Good leadership skills
_____
High commitment and passion for coffee and gastronomy
_____
Possibly property or flexibility in choice of location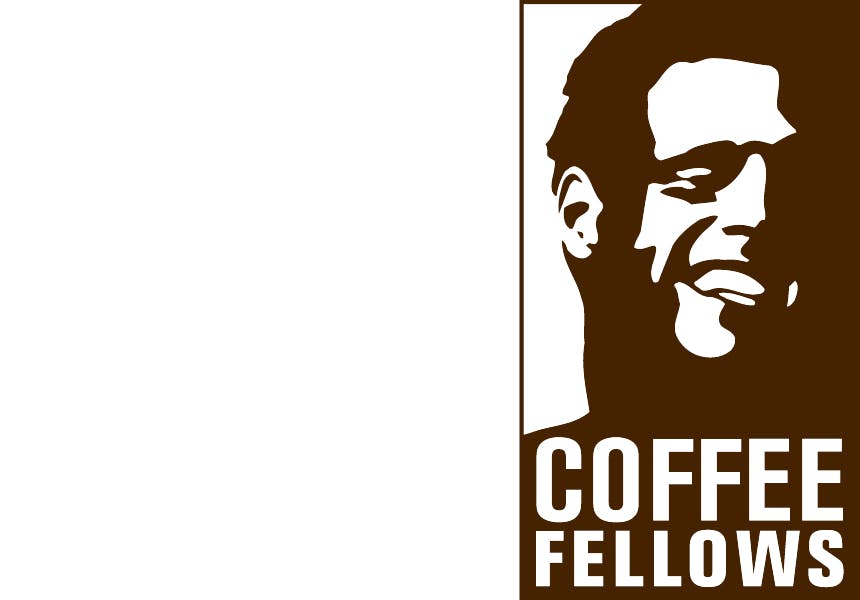 This is what you can expect
Right of use of registered brands "Coffee Fellows" and "Frappiato"
_____
Use of system know-how, e.g. uniform recipes, development of manuals, POS systems, Intranet
_____
On-site care through our area managers
_____
Training for all hierarchy levels of Coffee Fellows system
_____
Central Marketing:
Uniform brand management, Strengthening of market presence, Synergy effects through multiplication, Control of advertising activities of all partners, Brand compliant advertising and promotional means and printed materials, Budget management and administration, Press relations, Online presence
Partner-Modelle
The Single Franchise Model (DE)
Regarding our single franchise model, we are looking for franchise partners who want to open
a single coffeee shop in Germany for now.  As a franchise candidate, you may bring into the system a suitable property
and rental property respectively. If not, we can offer you a location from our real estate portfolio as a rule,
or we go searching together with you for a suitable location. Look at the current overview below.
The franchise partner finances the shop fitting and furnishings independently. During the implementation,
he does, however, get active support and an intensive service package from the franchise headquarters.
There is, of course, the chance for franchisees who successfully run their first coffee shop to open further shops.
Conditions
Entrance Fee:
15.000€ (further locations 7.500€)
Franchise Fee:
5%*
Marketing Contribution:
2%*
Investment Volume:
200.000 – 300.000€
Equity:
80.000€
*from net sales
The Regional Franchise Model
For the regional franchise model we are looking for independent entrepreneurs, who want to grow with us
on a regional basis (city or region) and open a certain number of shops over a defined period of time.
The regional franchise model gives you as a partner the opportunity to develop a city or region and establish franchise locations.
You are responsible for the development and expansion of the Coffee Fellows locations in your region.
In doing so, you receive the licence to exclusively market the Coffee Fellows concept in the agreed target region
and to establish the brand. The exact terms of the regional franchise agreements depend entirely on the size and
location of the stores. In all cases, we draw up a realistic development plan, recommending that you operate
the first few shops yourself to gain an excellent, basic understanding of the coffee shop business.
Conditions
Signing Fee:
50.000€
Entrance Fee:
15.000€ (further locations 7.500€)
Franchise Fee:
5%*
Marketing Contribution:
2%*
Investment Volume:
200.000 – 300.000€ / Shop, Min.. 5
Equity:
Min. 250.000€
*from net sales
For the lease model, we are looking for independent entrepreneurs who, first of all,
do not want to invest in the shop equipment. Coffee fellows GmbH (Ltd.) takes over the financing
of the shop building, the rent and the operating costs. The partner has the chance to take over
and run a completely furnished shop. Coffee Fellows charges a rent is independent of turnover.
As a matter of course, there is the chance to run further coffee shops when the first is run successfully.
Conditions
Part pay for Inventory:
Ca. 10.000 €
Entrance Fee:
5.000 €
Deposit:
10.000 – 20.000 €
Equity:
15.000 €
The Master Franchise Model (Int.)
A new Master Franchise contract can only be concluded in foreign markets
in which Coffee Fellows has not yet been active.
The Master Franchise model gives you the chance to develop an entire country and establish
franchise locations. You are then responsible for building and expanding the Coffee fellows locations
of the destination country. You receive the licence to market the Coffee Fellows concept
in the selecetd country and to establish the brand.  
The exact conditions of the Master Franchise contracts are fully based on size and location of the markets.
In all cases, we develop a realisitc development plan for a definite market, which is connected with a fee
for entering the Coffee Fellows system. (We do not grant individual franchise models for shops
outside Germany since the effort for implementing the Coffee Fellows system in a new market is very high).
For almost all markets, a minimum of 10 shops is planned.  In large markets, this minimum will be
significantly higher. In return, the Master Franchisee is granted exclusivity in their country or region.
Generally we recommend to you, as a Master Franchisee, to run the first few shops yourself in order to acquire an excellent,
fundamental understanding of the coffee shop business. Subsequent branches then can be run by sub-franchisees or leaseholders.
These are mostly single persons who are provided a completely furnished shop und who then, in return,
pay you a certain percentage of the net turnover. As a rule, you yourself work in the businesses and need
much less capital than a franchisee. Your main expenditures are for personnel and goods. In this model,
the Master Franchisee holds the rental contract and bears all costs connected with it.
Conditions
Signing Fee:
100.000€
Entrance Fee:
15.000€/Shop
Franchise Fee:
5%*
Marketing Contribution:
2%*
Investment Volume:
Depending on market size (minimum 10 shops)
Equity:
Min. 250.000€
*from net sales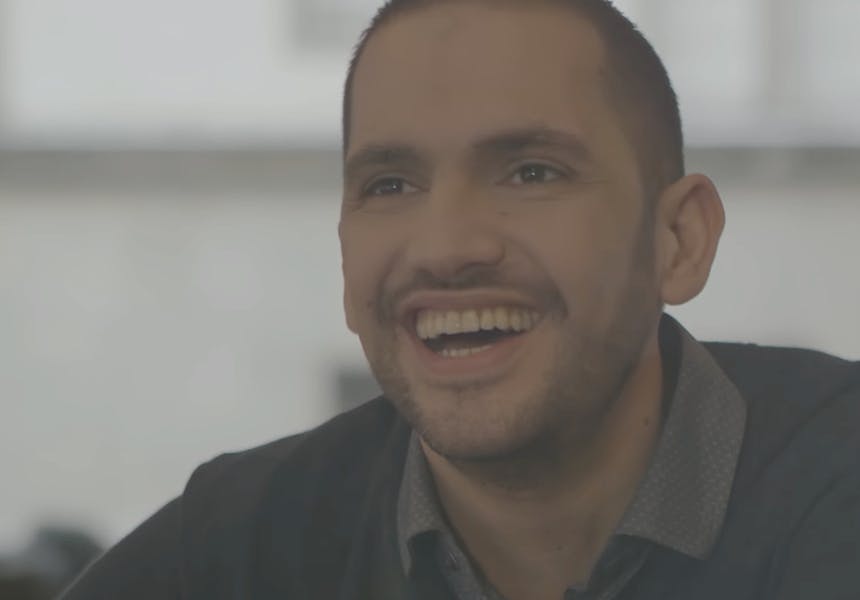 Mario Coffee Fellows Franchise-Partner
"The big advantage in franchising with Coffee Fellows is, of course, that the system headquarters keeps your back free. That means you simply concentrate on your daily business. On the products, on the team, your employees and guests and for the rest you have a strong partner behind you."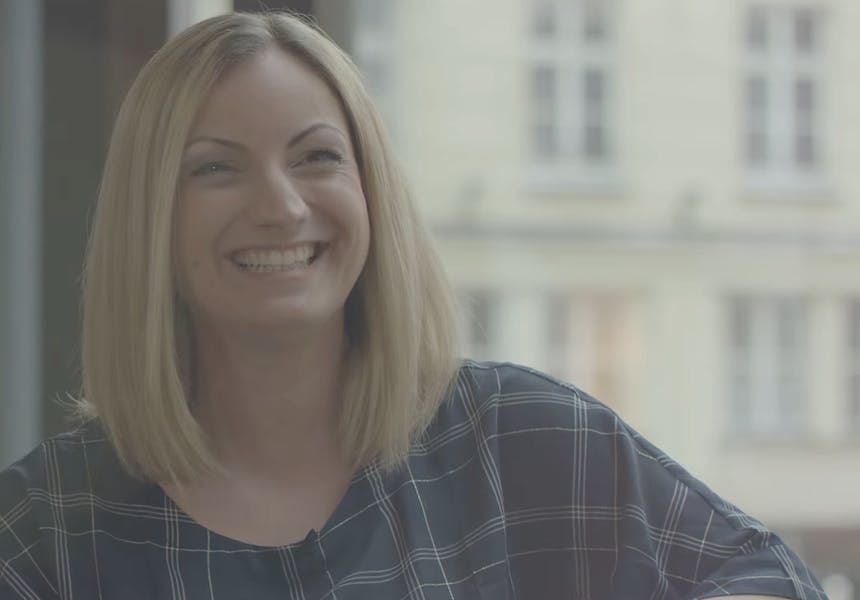 Patricia From temporary worker to coach
"I found it fascinating how you can make people happy with coffee and that is my mission."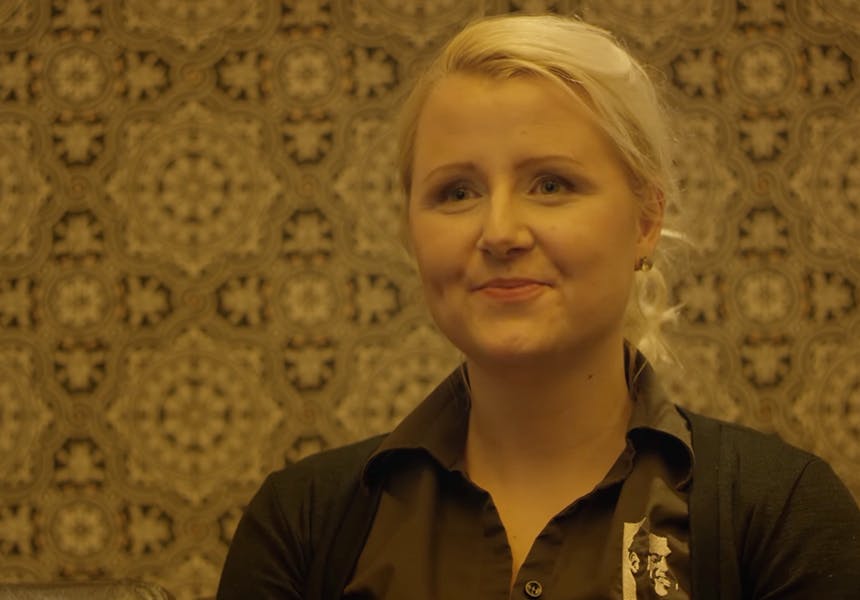 Nicole From store manager to area manager
A few years ago, Nicole still ran her own Coffee Fellows Shop. Today she is responsible for 20 coffee shops as Area Manager.