Our Coffee
Every cup a passion!
Our heart beats for simply good coffee! Discover our great variety of the legendary Coffee Fellows classics.
Café Creme
Cappuccino
Café Latte
Espresso
Espresso Macchiato
Filter Coffee
Cold Brew
Cold Brew Vanilla Latte
Caramel or Vanilla Macchiato
Black or White Macchiato

You can get all our drinks coffein-free, with low-fat or lactose-free milk, soy or oat or almond drink.
BEST QUALITY IS OUR HIGHEST CONCERN
We directly accompany our coffee beans from the plant, via roasting the coffee up to the portafilter machine,
so we are involved in the entire value creation process of our coffee. For that reason we can guarantee
our guests the unique Coffee Fellows coffee quality.
Our quality promise
FROM FARM TO CUP
Taste the social and environmental responsibility.
We buy part of our beans in direct exchange with the coffee farmers in the country of origin.
HANDCRAFTED
Coffee is our passion.
A cup of café creme, espresso or cappucino, lovingly handcrafted, gets prepared for you by our baristas at the Portafilter machine.
Long-term roasting
Makes our coffee particularly wholesome.
Roasting more than 12 minutes per batch is particularly gentle for the coffee beans and improves the aroma and taste of the coffee.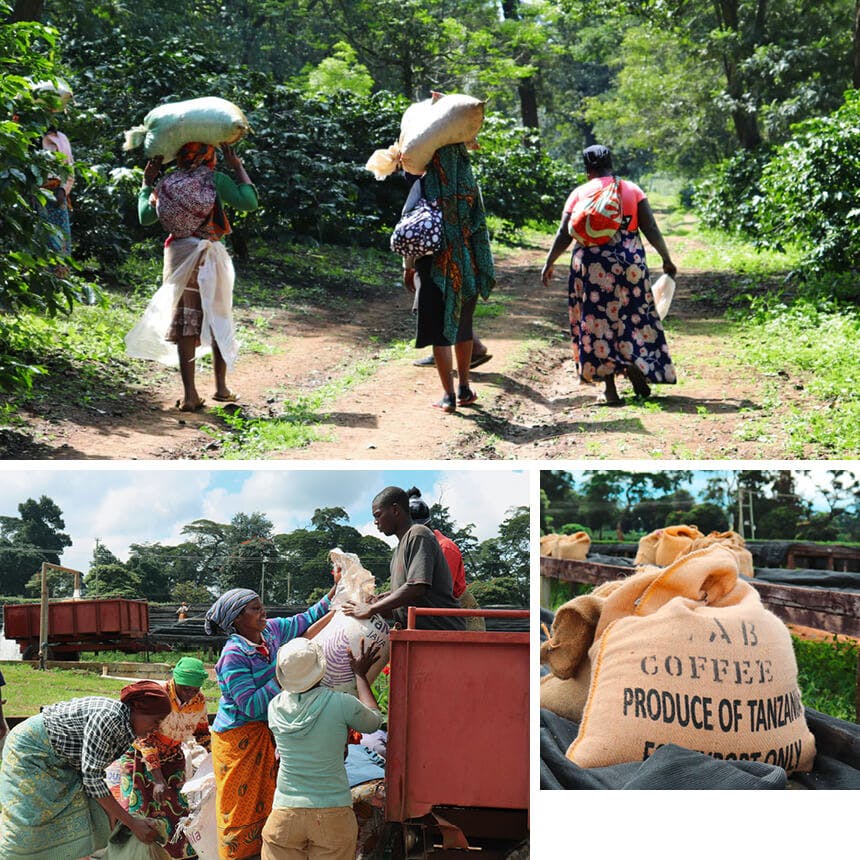 How the bean gets into the cup
The slogan "From Farm to Cup" stands for entrepreneurial responsibility. Starting this year, we buy part of our coffee beans not through the world market, but right away from a small private cooperative in the country of origin.
It is our aim to buy top quality coffee from long lasting, respectful relationships with the producer and thus be able to exactly know and co-determine the origin of our core products. The focus is on social and economic sustainability.
In return, we pay the farmer a fair price per kilo of his beans.
Our first fair-trade Arabica bean comes from Tansania. On their coffee trip in summer 2019, the Coffee Fellows senior management discovered a small and privately organized Farmers Association at the foot of Kilimanjaro and was immediately impressed by the originality of their cultivation. Every coffee grower in the region, however small, at harvest time surrenders the beans he has produced organically, without the use of pesticides. We have decided to guarantee these farmers to buy all their high-quality beans from now on. We pay the cooperative about 1.5 times the world market price for their kilo of coffee beans.   
To make sure the farmers have a more regular income, we further pay them a deposit in advance so the coffee producers can make an advance payment in favour of investments like fertilizers. 
Since these purchases currently cover only a small part of the beans we process in our coffee shops to delicious coffee specialties, we are still looking for associations of small farmers of that nature. It is our aim in future to buy not only part, but all our beans from the producer fairly and with direct traceability – from plantations and associations that we know and that make sure we can enjoy our cappuccino with good conscience.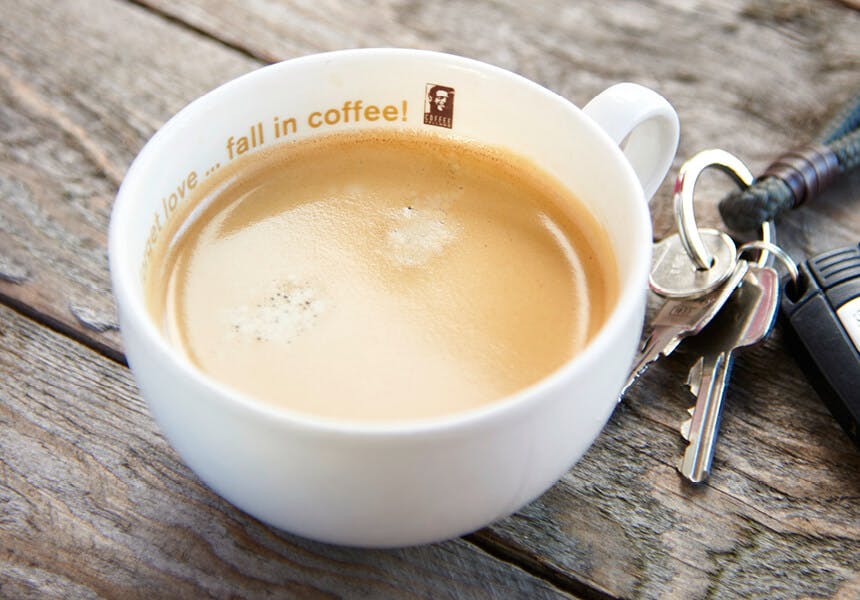 Café Crème
For our Coffee Fellows café creme we use top quality Arabica beans from Tansania and Monsooned Robusta beans from India. This mixture that has specially been compiled for Coffee Fellows gives the blend its matchless chocolate-nutty taste combined with a slight toffee note.
 The coffee beans are gently and slowly roasted at a low temperature. This mild way of roasting gives the café cream its unique aroma.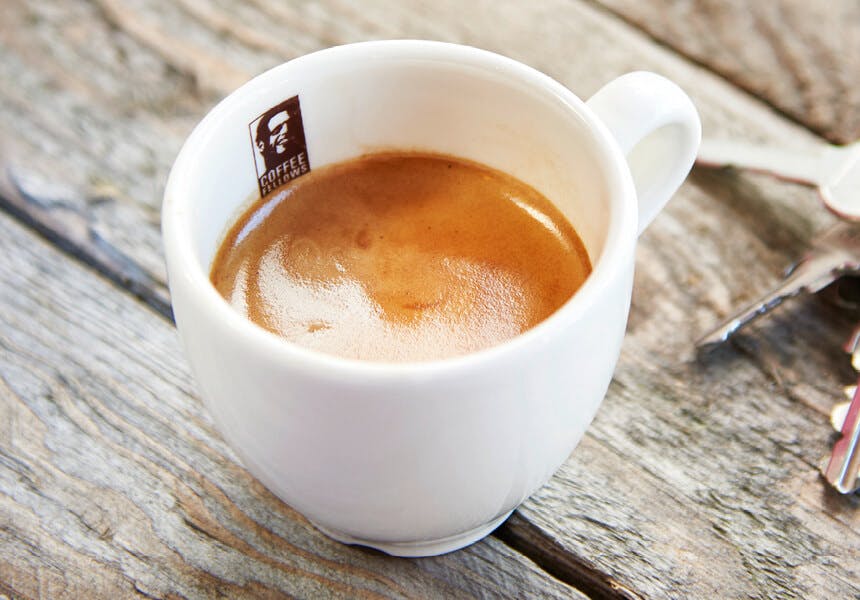 Espresso
The coffee composition that has been self-developed by Coffee Fellows is a mixture of chocolate-fruity flavours and a light caramel note, crowned by a nut-brown crema.
Our espresso owes its fine spicy aroma to a balanced bean-mix from India Monsooned Robutsa, Columbian Excelso and Brasil Santos.
The beans get gently and slowly roasted at particularly low temperatures. Thus, the valuable flavours optimally remain and promise a unique taste.